Trauma Hub Partnership with New Schools for New Orleans
Oct 27, 2021
by Aqua Stovall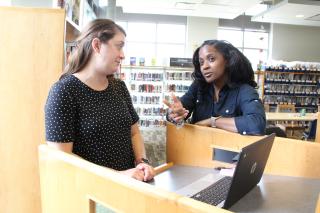 As we settle into our classrooms and family routines this fall, many of us are reflecting on Adverse Childhood Experiences, or ACEs. The ongoing CDC-Kaiser study tracked over 17,000 people for two years revealing that traumatic experiences in childhood have cumulative detrimental effects later in life.

In the United States, close to 38 percent of children under 16 report having at least one traumatic experience. In New Orleans, we see these effects first-hand. While the national rate of PTSD symptoms in kids is four percent, we see 21 percent of children showing PTSD symptoms. Many studies show that the complex traumas associated with the pandemic may be amplifying these effects in our kids.

I'm honored to announce that SELF is joining a coalition of organizations led by New Schools for New Orleans to create the Trauma Informed Equity Hub which will partner with local schools to create more equitable trauma-informed learning environments. Schools in the hub will receive coaching from SELF and other vendors in school-wide systems, teacher and leader development and student support to ensure that all students can excel socially, mentally and academically.

Through the Trauma Hub, SELF will guide partner schools through an audit of current practices, help design RTI/MTSS systems to support students' social-emotional health, provide actionable tools and coaching to teachers and facilitate peer-to-peer discussion groups about best practices and mentoring. We are seeing across the country that equity-based inclusive improvement strategies, where all school resources are configured to advance all students, benefits the entire school population.

For those readers whose schools are not participating in the Trauma Informed Equity Hub, what can you do to address trauma experienced by the kids in your life? Utilize SELF's trauma resources for educators – linked below. Keep an eye out in December to apply to our Specialized Development Cohort Trauma-Informed Instructional Strategies through COVID and Beyond where you can learn how trauma manifests in students and apply a trauma-informed framework for classroom interventions and student assessment. You may find that trauma-informed teaching can help you with strategies to get your students on their paths to longer, healthier lives.