Use ESSER Funding to Maximize Staff Potential
Nov 18, 2021
by Aqua Stovall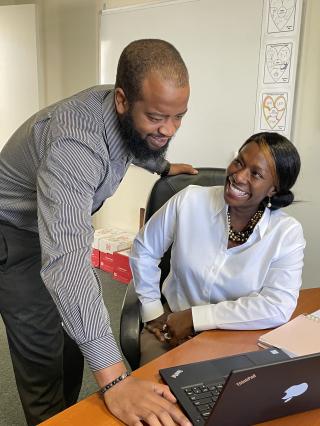 For many of us, November signals a transition. Temperatures cool and Thanksgiving marks the beginning of the whirlwind of winter holidays. Amid all this change, most school leaders must begin to think about their budgets for the coming year. Schools face a complex tangle of challenges when crafting their budgets, especially given the impressive but temporary influx of ARP ESSER funds, those federal monies allocated to states in response to educational disruptions caused by COVID-19. Presented with this rare increase, most school leaders default to hiring more teachers. Unfortunately, staffing up may not be a viable option this year. According to the Associated Press, enrollment in Education programs at universities is down over 57%, decimating the pipeline of qualified new educators.

This teacher shortage comes as no surprise. Analysts have warned us for years about the impending retirements. In the past, schools relied on passion and dedication to bring in new teachers and hold on to the ones we have. Current shifts in public perception and added stressors due to the pandemic mean our traditional staffing strategies no longer work. We have to change not only our hiring practices but our foundational systems to keep qualified educators in our schools.

SELF encourages all schools to consider uplifting current staff rather than scrambling to staff up for the duration of the ARP ESSER funding, only to let those new teachers go when the funding ends.
Find a partner like SELF and work with experts and coaches to audit your school's systems and develop your lead team.
Employ best-practices for adapting Tier 1 curriculum so it can be easily accessible to all students.
Focus on underserved students by training teachers and paraprofessionals in an array of topics like foundations of reading and math, trauma informed-behavior support, or building an inclusive classroom.
Expertise in any of these areas will boost your teachers' job satisfaction, encourage retention and increase student performance. Most importantly, prioritizing your teachers demonstrates a school's understanding of the difficulty of the job and the value of education professionals.

Educators are indispensable. They add value to our communities that cannot be quantified and deserve respect commensurate with their service. An individual school may not be able to affect vast social change, but we can rethink our budget allocations and use our funding to build our systems and people, enhancing our communities and better serving our children.