Summer is here. Now what?
Jun 14, 2022
by Aqua Stovall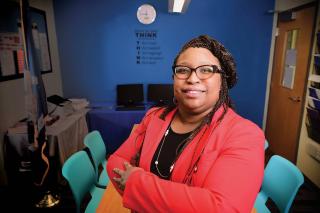 This year was hard. The media announced that schools were "back to normal," but we know better. All of us, educators, students and families have endured unprecedented traumas. And just when the school year was ending, we were emotionally assaulted by school murders in Uvalde, Texas and two shootings at high school graduations here in Louisiana. Now we are facing summer, many of us separated from our school community where we can share, grieve, rant, support and heal. I'd like to offer some ideas and resources for summer healing and rejuvenation curated by SELF's extraordinary educators; select the right ones for you and please share with your colleagues.

As a part of any summer, and particularly this one, self-care is vital. Educators must set aside some time this summer to care for our bodies and minds.
For our bodies:
Get a wellness check-up and catch up on all your appointments
Eat fruits and vegetables each day (a smoothie counts)
Download a free mindfulness/relaxation app to try before bed
Get some exercise
For our minds:
Get some rest: sleep late or go to bed early
Spend time having fun with no other goal
Have a day of quiet (those of us with kids might trade childcare with another
parent so you each get one day of quiet)
Read a book that has nothing to do with your job
Listen to a free audiobook or a new Podcast
Keep burnout at bay with professional development
Informal teacher groups on social media
Increase your knowledge by taking a free class
Earn a credential and gain the leadership track with professional training (see SELF's offerings)
Earn some extra cash or get some great lesson plans through Teachers Pay Teachers
Finally, I encourage all of us to set our launch date for next year's planning. Whether you are Team Do a Little Each Month or Team Do It All In August, put your goals on your calendar in June with calendar reminders so you will be prepared when the summer flies by.

The summer will pass quickly. Let's give ourselves some grace and authentically nurture ourselves and each other. I hope each of you will reach out to other educators, local or online, to build community for ideas, support and a place where we can heal together.