Developing Diversity Competency
Jul 16, 2022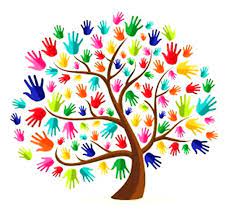 Many of the barriers to participation within schools exist because of a lack of awareness of differing needs. Barriers can be removed, and access can be increased by first exploring what some of these barriers are and how we can learn to notice them in the behaviors of ourselves and others.
A barrier is an obstacle that prevents an individual or group from accessing certain services or opportunities. A barrier can be
physical (e.g., stairs)
financial (e.g., lack of bus fare)
attitudinal (e.g., individual or organizational discrimination)
social (e.g., prevailing norms and attitudes)
linguistic (e.g., limited English skills)
geographic (e.g., isolated location)
All school employees—teachers, administrators, bus drivers, secretaries, custodians and food service workers—need to understand the things that are
important to various cultural groups and learn how to make every student (and parent) feel like he or she is a valued and respected member of the school family. While certain gains can be made through diversity communication, true inclusion requires organizational transformation at the level of values and mindsets leading to new norms.
It is also important to recognize that people who require accommodations are unlikely to approach the organization to demand or even request them. It is more likely that they will simply feel unwelcome and consider not participating or be unable to participate. Organizations can create a welcoming culture by choosing their meeting or activity locations carefully (e.g., ensuring they are physically accessible and either walkable or on subway or bus routes).
Removing barriers is a great first step to be followed by these activities toward a Diversity Competent school:
Develop support for change (who wants change and who doesn't?)
Identify the cultural groups to be involved (who needs to be involved in the planning, implementation, and reinforcement of the change?)
Identify barriers to access (what is currently not working? What will stop you or slow you down?)
Assess your current level of cultural competence (what knowledge, skills, and resources can you build on? Where are the gaps? )
Identify the resources needed (how much training is required to bring about the change? Where can you find the resources?)
Develop goals and implementation steps and deadlines for achieving them (who can do what, when, and how?).
Commit to an ongoing evaluation of progress (measuring outcomes) and be willing to respond to change (what do progress and success look like? What are the signs that will tell you that the school is on the right track?).
Exhibiting good faith and a willingness to explore creative solutions for equitable access is a huge step on the journey of diversity competence.