Techniques to Foster Independent Learning
Jul 17, 2022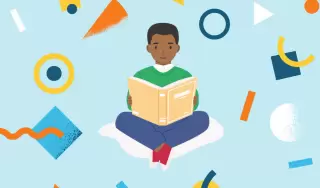 Developing independent learning skills is the best way to ensure that our students will become lifelong learners. Independent learners can make their own choices, complete tasks on their own and set their own goals. This creates a dynamic of teacher as coach and guide, giving extra help where it is needed. What are some techniques we can use in the classroom to support students as they develop these skills?
It may seem counterintuitive, but one of the foundations of an independent learning environment is establishing routines. Classrooms should be open environments with specific guidelines for group work, independent work and self-regulation. If students know what to expect when they are presented with an assignment, they will be more likely to be self-directed.
Here is an example of a activity checklist for students. Once they become accustomed to using these steps, they are on their way to taking control of their learning.
Activity Checklist
Give it your best try.
Try it another way.
Use resources available to you.
Ask an expert in the class.
Ask a teacher.
Use your extra time to improve or edit.
Note: Asking an expert in the class encourages students to support each other. Many teachers set up guidelines to make sure students can finish their work before helping others.
Adopting the expectation of personal responsibility for learning will help our students grow into lifelong learners as well as creating more fulfilling educational environments for teachers.