What does independence mean for schools?
Jul 18, 2022
by Aqua Stovall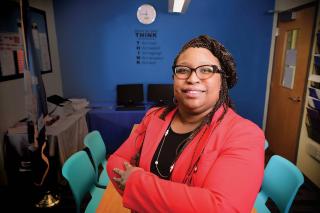 Since my last note, we have celebrated Juneteenth and the Fourth of July. Coming up on July 29th, we will celebrate the anniversary of the Americans with Disabilities Act, National Disability Independence Day, which guarantees access to economic and civil rights to Americans with impairments. With these celebrations of independence, let's think about what independence means for schools.

Imagine a school where expert teachers empower all students to take charge of their learning, explore their unique interests and advocate for themselves. How can we get there? The first step might be exploring student-centered staffing. School leaders can make strategic hires by analyzing students' needs. Begin by considering who you have in your building or school network. Do you have a current teacher or RTI coordinator who, with a little professional development, could step up and train others in effective techniques for kids with learning differences? Even working within the confines of our budgets, we can take the first step toward that vision.

Perhaps your vision is a school with a welcoming and inclusive environment where every student, regardless of their identity and learning profile, can achieve their highest potential. While the ADA guarantees that every person has a right to be treated fairly and equitably, barriers still exist based on culture, race, language, country of origin, religion, physical or cognitive ability, gender, sexual orientation, family type, mental illness and age. Creating an inclusive school starts with developing critical self-reflection required to become diversity competent. From there, your school can design a strategic plan to become a place where all students are celebrated, treated with dignity, and their strengths are leveraged to empower authentic and individualized learning.

I encourage you to embrace your independence this month. Imagine your ideal school or classroom and begin the process of creating it. SELF staff has put together blogs on independent learning techniques and inclusive environments to help you get started. We can also customize professional development, to reach your ideal school, reach out to us and we can coach your team to achieve your goals. As we celebrate independence, I call on each of us to expand our visions to include equity and inclusion.