World Refugee Day and Culturally Responsive Schools
Jun 20, 2023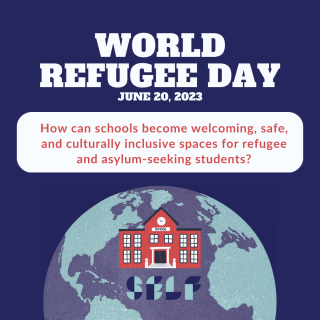 Today is
World Refugee Day
, and at SELF we are asking ourselves this question:
How can schools become welcoming, safe, and culturally inclusive spaces for refugee and asylum-seeking students?
One way to support refugee students in your school community is to audit yourself using a culturally responsive practices rubric, like the one that SELF recommends below.
Here are a few other great resources to explore with your school teams during summer professional development:
Today and every day, we stand with refugee students and their families.
Are you an educator who wants to see your school become more culturally responsive and inclusive? Click here to connect with SELF about our full menu of professional development for the 23-24 school year.